Enlarge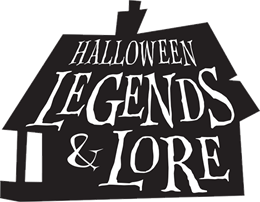 Video: Halloween Legends and Lore
View highlights of Old World Wisconsin's Halloween Legends and Lore events in this YouTube video.
Join us for an always spooky, sometimes scary, rain-or-shine event as we celebrate the immigrant legends we brought with us and the folklore we created here at home. Halloween Legends and Lore, in collaboration with Quasimondo Milwaukee Physical Theatre, features the folk and fairytales of the Old World as well as Wisconsin ghost stories from the 19th and early 20th centuries.
Explore a fantastic maze and burn off energy while fleeing ghosts or dancing in the enchanted fairy circle. Solve strange riddles and puzzles, create and take home macabre artifacts, and encounter cackling witches, gloomy grave diggers, strange beasts, freaky fortune tellers and bizarre entities. Learn the terrifying origins of the Ridgeway Ghost, and witness ghostly tales come to life. Enjoy tasty and disturbing treats and drinks, available for purchase. The evening culminates with a wild bonfire finale.
Each evening has many different timed stations and culminates with a wild bonfire finale. Begin your evening's fun early to get it all in!
Please Note: Our museum, which is open for Autumn on the Farms activities this date, will close at 4 pm to prepare for the evening's fun.
Location
Old World Wisconsin
W372 S9727 Hwy 67
Eagle, WI 53119-9503
Location Information
Old World Wisconsin documents the settlement of 19th- and early 20th-century Wisconsin. It comprises an 1870s crossroads village and 10 ethnic farmsteads located on 576 acres of wooded hills in the Southern Unit of Kettle Moraine State Forest.
Accessibility Information
Reasonable accommodations will be made for individuals requiring wheelchairs for mobility. Trams are equipped to transport visitors using wheelchairs during regular museum operating hours. Call ahead to make arrangements at 262-594-6301.