Enlarge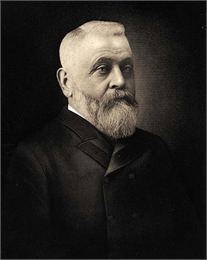 Conrad Seipp
Portrait of Conrad Seipp, Chicago beer baron and the builder of Black Point Estate
Six beer barons with connections to Milwaukee, Chicago, and San Francisco have had ties to Geneva Lake in southeastern Wisconsin. Learn about the history of the beer barons who vacationed and lived along the shores of Geneva Lake including Conrad Seipp, the former owner of Black Point Estate. Presented by Black Point Estate Lead Interpreter Michael Rehberg, this program will also highlight the evolution of the brewing industry in Milwaukee and Chicago with a local flavor.
Bring a lunch to this informal lunch-and-lecture series.
Enlarge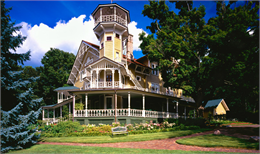 1888 Queen Anne-Style Cottage Black Point Estate
Lake Geneva, Wisconsin. The Queen Anne-style summer cottage of the Conrad Seipp family, known as Black Point, was built in 1888. With no roads, building materials were transported from Chicago by rail to Williams Bay, and then across Geneva Lake by boat.
Next Event in the Series
The next event in the series will take place Tuesday, April 4.
Location
Wisconsin Historical Museum
Wisconsin Historical Museum, 30 N Carroll St
Madison, WI 53703
Location Information
Four floors of changing exhibit galleries, permanent exhibits and the museum store ― located on Madison's Capitol Square
Accessibility Information
The site is fully accessible to visitors requiring a wheelchair for mobility.