For 1 week in July, Old World Wisconsin will become a World of Little House and you are invited!
Step into the World of Little House with us as we celebrate the 150th Anniversary of Laura Ingalls Wilder's birth right here in Wisconsin. Activities mentioned in the Little House stories come to life through fun hands-on programs for the entire family. From the moment you arrive and climb into the covered wagon, you'll know it's a day to celebrate all things Little House! Highlights include:
A chance to meet "Laura" as portrayed by Actress Jessica Michna.
A special Ingalls Family Scavenger Hunt
New experiences, including dressing up like Ma and making your very own Calling Card
Sponsored by Old World Foundation, funding Old World Wisconsin with stewardship and integrity since 1984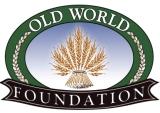 Follow us on Facebook for additional details of the week's activities.
Location
Old World Wisconsin
W372 S9727 Hwy 67
Eagle, WI 53119-9503
Location Information
Old World Wisconsin documents the settlement of 19th- and early 20th-century Wisconsin. It comprises an 1870s crossroads village and 10 ethnic farmsteads located on 576 acres of wooded hills in the Southern Unit of Kettle Moraine State Forest.
Accessibility Information
Reasonable accommodations will be made for individuals requiring wheelchairs for mobility. Trams are equipped to transport visitors using wheelchairs during regular museum operating hours. Call ahead to make arrangements at 262-594-6301.