History Day Resources for Parents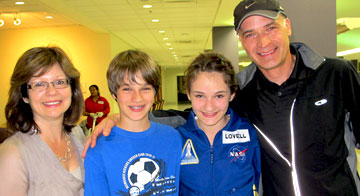 GENERAL INFORMATION Parent's Introduction to National History Day
Support your child's involvement in National History Day with event information, research tools and an overview of the benefits of participating in the program.
Participate in History Day
Encourage your child to learn more about history day!
Learn how you can enable your child to select a history topic, learn more about research, create a project and compete in history day while still allowing your child to have ownership of the final product.
National History Day gives participants the skills needed for a successful future, including critical thinking, time management and much more.
Refine Search
For more information on history day resources for parents.
History Day Contest Information
Get information for you and your child about starting a National History Day project.
Get answers to commonly asked questions about the National History Day in Wisconsin program.
Learn about the five NHD categories (performance, historical paper, exhibit, documentary or website) that students can choose from to complete a history day project.
Contact the regional coordinator for your county to find out when and where your local regional event will be held in 2013.
Special Award Topic Ideas
Special awards are offered at each level of National History Day competitions, from regional to state and national contests. Learn which topics qualify for this year's award opportunities.
Have Questions?
Get information and advice from our helpful staff! Get answers to commonly asked questions about National History Day in Wisconsin.