History Day Resources for Students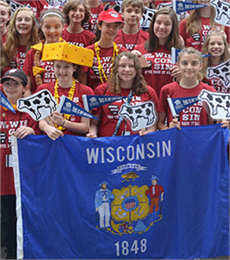 Starting a Project?
The best way to get started? Download and begin looking at the resources to the right. As you work on your project, keep referring to them – there's no need to know everything at the start.
Excited? Reluctant? Enthusiastic? Overwhelmed? If any of those words describe how you're feeling about starting your National History Day project, you are in good company. Approximately 10,000 Wisconsin students will start a project this year.
This project might be the most in-depth assignment you've done. You can do it!
Students - Start Here!
You will learn a lot about NHD in class. Download these helpful resources that students like to use throughout their project.
Theme and Topic Information
Learn how to select a topic using this year's theme.
Read an overview of the annual theme, its scope and how it relates to sample topics.
Get inspired to select a Wisconsin topic for your National History Day project.
Special awards are offered by sponsoring institutions. See a list of topics for this year's competitions.
Refine Search
For more information history day resources for students
Creating Your Project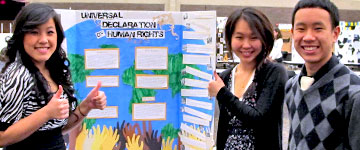 These resources will help you plan and create your National History Day project.
Research Information
Check out these excellent websites to help you research your National History Day project.
Can NHD Projects be in Spanish?
Yes! Teachers, please talk with NHD in Wisconsin staff.
Have Questions?
Get information and advice from our helpful staff! Get answers to commonly asked questions about National History Day in Wisconsin.