Like us, you believe that history matters. That people appreciate history through the telling of good stories. That our past inspires us, gives meaning to our lives, informs our decisions and is critical to our future.
Thank you for your interest in the exciting plans for a new Wisconsin History Museum – a 21st-century museum that will share history like nothing that exists today.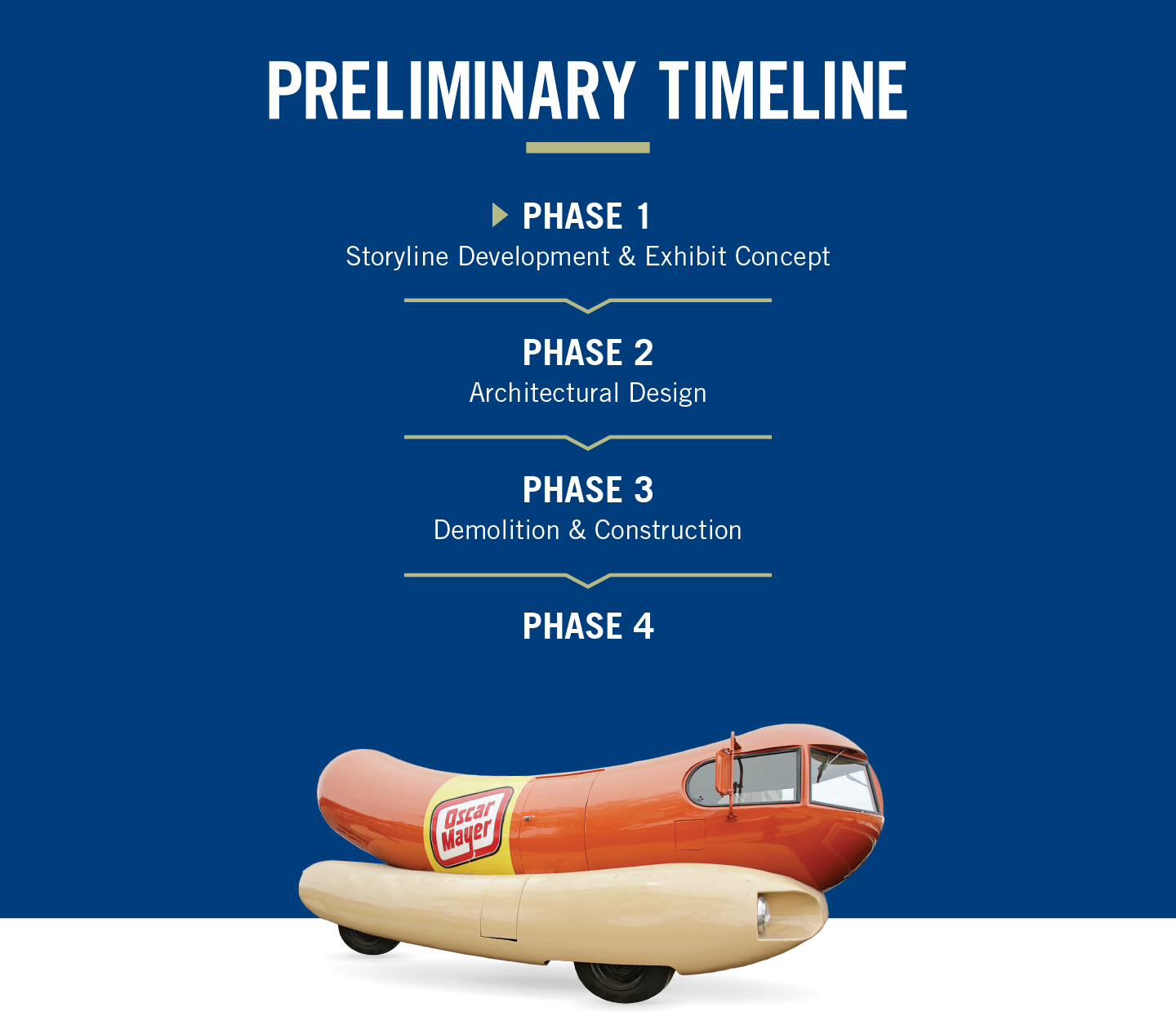 Project Overview (PDF, 248KB)

Between October 2018 and July 2019 the Wisconsin Historical Society has conversations with more than 5,000 people from across the state during listening sessions on the new museum project. Here are some of the results. More findings and results will be shared soon.

Capital Times, October 2018
NBC15, March 2018
Wisconsin State Journal, March 2018
Wisconsin State Journal, February 2018
Wisconsin State Journal, May 2019
Racine Journal Times, May 2019
Madison365, May 2019
Hudson Star Observer, May 2019
Spectrum News, May 2019
La Crosse Tribune, April 2019
WKBT, April 2019
WJFW, April 2019

If you would like to be the first to know about exciting developments with the new museum project, become a member of the Wisconsin Historical Society today! To ask a general question about the new museum project, send an email to newmuseum@wisconsinhistory.org.

For all media inquiries, please contact Kara O'Keeffe, Director of Public Relations, by phone at 608-261-9596 or by email at kara.okeeffe@wisconsinhistory.org


The next chapter of our state's history is being written, and the Wisconsin Historical Society has a rare opportunity to deliver an unforgettable modern history museum to celebrate and honor Wisconsin. To make a new museum a reality, we need you now.
If you want to learn more about why this extraordinary project will transform how history is gathered, shared and experienced across Wisconsin for the next century, contact Julie Lussier, Wisconsin Historical Foundation Executive Director, at 608.261.9587 or julie.lussier@wisconsinhistory.org.