Walk on the Wilder side as the world of Wisconsin native Laura Ingalls Wilder comes to life at Old World Wisconsin. Climb into a covered wagon, step into a 1 room cabin, and attend a one room school house just like Laura did in her World of Little House.
Join us all week, July 22-30, as we celebrate Laura's 150th Birthday with activities across the site, a Laura Scavenger Hunt, and experiences that will bring these classic stories to life.
Program Highlights include:
July 22nd
1pm- Little House Big Story contest Winner Announcements (Caldwell Hall)
2:30pm-4:30pm William Anderson Book Signing and Rene Graef Print Sale (Caldwell Hall)
3pm - 3:45pm Live Fiddle Music and Dancing (Village Grove)
Wisconsin Historical Society Members Only Ice Cream Social. Extend your visit and join us for extra activities from 5pm to 7pm.
July 28, 29 and 30
"Road to the Little House," a one-woman play performed by Jessica Michna, brings Laura Ingalls Wilder to life on the very day her first book, "Little House in the Big Woods," is published. This lively performance is for Laura fans of all ages. Performances last 30 minutes, followed by Q&A with Jessica Mincha, and are held in our air conditioned Caldwell Hall at the following times: 11:30am; 3pm; and 4pm on July 28, 29 and 30, 2017.
Meet Laura Ingalls Wilder
Actress Jessica Michna portrays Laura Ingalls Widler as she talks with guests, poses for photos and answers quiestions from Laura fans new and old. 1-2pm, Village Grove, across from Four Mile House in the Crossroads Village on July 28, 29 and 30, 2017
Sponsored by Old World Foundation, funding Old World Wisconsin with stewardship and integrity since 1984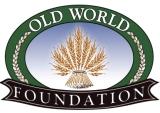 Follow us on Facebook for additional details of the week's activities.
Location
Old World Wisconsin
W372 S9727 Hwy 67
Eagle, WI 53119-9503
Location Information
Old World Wisconsin documents the settlement of 19th- and early 20th-century Wisconsin. It comprises an 1870s crossroads village and 10 ethnic farmsteads located on 576 acres of wooded hills in the Southern Unit of Kettle Moraine State Forest.
Accessibility Information
Reasonable accommodations will be made for individuals requiring wheelchairs for mobility. Trams are equipped to transport visitors using wheelchairs during regular museum operating hours. Call ahead to make arrangements at 262-594-6301.