Community members create an enticing variety of hand-crafted arts and goods for sale at this beloved traditional holiday event held every year at the museum on the Saturday after Thanksgiving.
The event features local and regional arts and crafts and a soup lunch to benefit the island school parent/teacher association.
Other island businesses may be open on this day, too!
Receive one Free return PASSENGER ticket to the mainland with the purchase of any item during this special event. Free return PASSENGER tickets are available ONLY at the Madeline Island Museum and for use the day of the Holiday Boutique. (Thank you Madeline Island Ferry Line!)
What a wonderful way to kick off the holiday shopping season!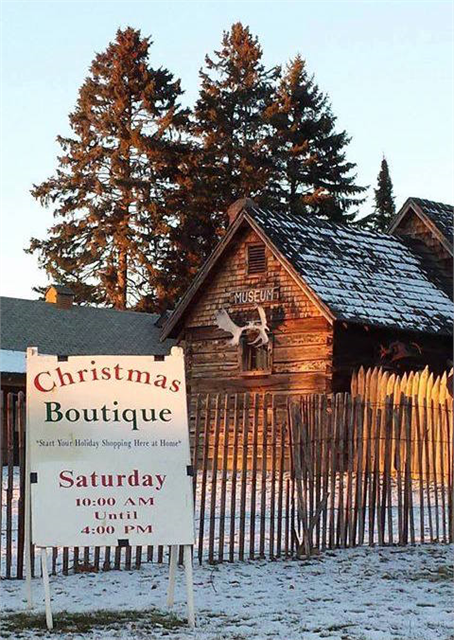 Location
Madeline Island Museum
Madeline Island Museum, 226 Colonel Woods Ave
La Pointe, WI 54850-0009
Location Information
The museum, composed of three historic island structures and the modern Capser Center, contains exhibits detailing Wisconsin history from 17th-century exploration and the era of the fur trade to the arrival of summer tourists, known as cottagers, in the early 20th century.
Accessibility Information
Reasonable accommodations will be made for individuals requiring wheelchairs for mobility. Call ahead to make arrangements.