Enlarge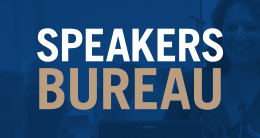 Enlarge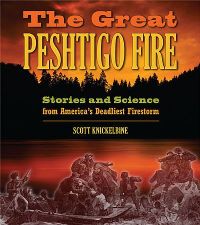 The Wisconsin Historical Society Speakers Bureau offers an exciting opportunity for our historians, curators and authors to visit your community and share the stories of our great state.
On the night of October 8, 1871, a whirlwind of fire swept through northeastern Wisconsin, destroying the bustling frontier town of Peshtigo. Trees, buildings, and people burst into flames. Metal melted. Sand turned into glass. People thought the end of the world had come. When the "tornado of fire" was over, 2,500 people were dead, and Peshtigo was nothing but a smoking ruin. It was the deadliest wildfire in U.S. history.
Join Scott Knickelbine, author of The Great Peshtigo Fire: Stories and Science from America's Deadliest Firestorm, to explore the history, science and legacy of the 1871 Peshtigo Fire. Learn about the building and land-use practices of the time that made the area ripe for such a fire, the weather patterns that fostered widespread fires throughout the upper Midwest in the summer and fall of 1871 and exciting first-person accounts that vividly bring the victims' stories to life.
Location
Green Lake Conference Center
W2511 WI-23
Green Lake, WI 54941