Enlarge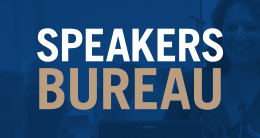 Enlarge

The Wisconsin Historical Society Speakers Bureau offers an exciting opportunity for our historians, curators and authors to visit your community and share the stories of our great state.
Many of us have family documents stored in old shoe boxes, suitcases, or plastic tubs but don't know what to do with them. They might be letters from the war front, scrapbooks your grandmother put together, photographs, genealogies, financial documents, or legal records. This workshop will go over what is worth keeping and how best to organize and store documents for future generations.
Alison E. Bridger currently works as a Cataloger at the Wisconsin Historical Society in the Library, Archives and Museum Collections Division. She also teaches "Archival Arrangement and Description" at the UW-Madison iSchool. She has also worked at the University of California-Berkeley Bancroft Library where she handled many family collections, and the Folger Shakespeare Library in Washington, D.C. where she cataloged manuscripts from before the year 1700, including many legal documents.
Location
Milwaukee Central Library
814 W Wisconsin Ave
Milwaukee, WI 53233