Enlarge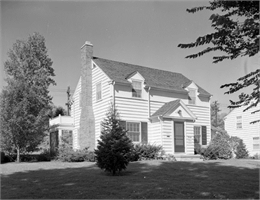 View the original source document: WHI 133501
In celebration of Archives Month, the Wisconsin Historical Society Library-Archives will be hosting an open house at the Society's headquarters. Drop in and discover examples from our research collections devoted to researching your home, community and the architectural spaces we live in. Included will be materials from the Society's map, manuscript, government records and photograph collection. Staff will be on hand to answer questions and get you started researching your home or neighborhood.
Location
Wisconsin Historical Society Sellery Room
816 State St
Madison, WI 53706-1482
Location Information
First-floor meeting and conference room located at the north end of the headquarters building lobby.
Accessibility Information
The site is fully accessible to visitors requiring a wheelchair for mobility.