Enlarge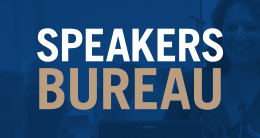 Enlarge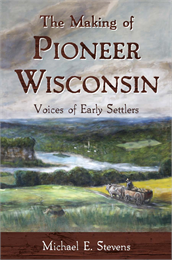 The Wisconsin Historical Society Speakers Bureau offers an exciting opportunity for our historians, curators and authors to visit your community and share the stories of our great state.
From the mid-1830s through the 1850s, more than a half million people settled in Wisconsin. While traveling in ships and wagons, establishing homes, and forming new communities, these men, women, and children recorded their experiences in letters, diaries, and newspaper articles. In their own words, they revealed their fears, joys, frustrations, and hopes for life
in this new place.
The Making of Pioneer Wisconsin provides a unique and intimate glimpse into the lives of these early settlers as they describe what it felt like to be a teenager in a wagon heading west or an isolated young wife living far from her friends and family. Woven together with context provided by historian Michael E. Stevens, these first-person accounts form a fascinating narrative that deepens our ability to understand and empathize with Wisconsin's early pioneers.

Michael E. Stevens is Wisconsin State Historian Emeritus and the author or editor of thirteen books, including several volumes in the Voices of the Wisconsin Past series. A PhD in American History from UW-Madison, Stevens held various positions at the Wisconsin Historical Society from 1987 to 2013, including state historian, state historic preservation officer, and division administrator.
Location
Graham Public Library
1215 Main St
Union Grove, WI 53182