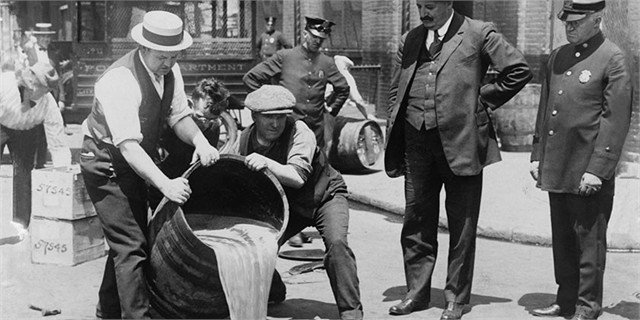 Free and Open to the Public
Bob Mackreth, Apostle Islands Historian
The Eighteenth Amendment to the Constitution effectively outlawed alcohol in the U.S. What factors made such an idea seem plausible, and how did the law play out in northern Wisconsin? Local historian Bob Mackreth will share stories of passionate moral crusaders and crafty smugglers in a look at an experiment that did not work out as planned.
Bob Mackreth retired in 2005 as Park Historian at Apostle Islands National Lakeshore after a 27-year National Park Service career.
After assignments at Sequoia National Park, Cape Cod National Seashore, Fire Island National Seashore, Harpers Ferry National Historic Park, and Cuyahoga National Park, he gladly sunk roots in northern Wisconsin.
He writes frequently on regional history and serves as advisor to the Apostle Islands Historic Preservation Conservancy.
This program is made possible by the generous support of Madeline Island Wilderness Preserve and the Apostle Islands Area Community Fund.
Location
Madeline Island Museum
Madeline Island Museum, 226 Colonel Woods Ave
La Pointe, WI 54850-0009
Location Information
The museum, composed of three historic island structures and the modern Capser Center, contains exhibits detailing Wisconsin history from 17th-century exploration and the era of the fur trade to the arrival of summer tourists, known as cottagers, in the early 20th century.
Accessibility Information
Reasonable accommodations will be made for individuals requiring wheelchairs for mobility. Call ahead to make arrangements.