National History Day in Wisconsin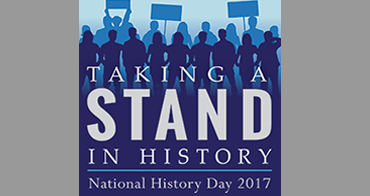 National History Day's 2017 Theme
Every year National History Day frames students' research within a historical theme. The theme is chosen for its broad application to world, national or state history. It unites all NHD participants and provides a structure for topic selection.
SEE MORE ON THE 2017 THEME >
Bulletin Board
Special awards are offered by sponsoring institutions. See a list of topics for this year's competitions
Event information and registration forms for the upcoming NHD in Wisconsin state event.
Competition Information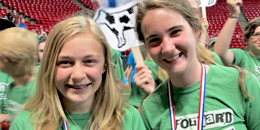 Find visitor information for National History Day in Wisconsin.
See an overview and timeline for each NHD contest level.
Refine Search
For more information on National History Day
Getting Started
National History Day is an exciting academic enrichment program that helps students learn about historical issues, ideas, people and events. Learn more about the program and upcoming competitions below.
National Contest on Facebook

Learn about recent national contest experiences by browsing our Facebook photo albums.
Have Questions?
Get information and advice from our helpful staff! Get answers to commonly asked questions about National History Day in Wisconsin.

`