General Information
Legislators' Guide to the Wisconsin Historical Society
Government Affairs
The Wisconsin Historical Society connects people to the past by collecting, preserving, and sharing stories. The Government Affairs office provides the direct link between Wisconsin's governing body, the needs of your community, and the expertise of the State Historical Society.
---
Legislators' and Elected Officials Guide
The Legislators' Guide and Society Scorecard contain information most commonly requested by Wisconsin legislators. Legislators and others can consult these documents for Wisconsin Historical Society facts, programs, services and contacts.
A one stop shop informational page to all the services offered through the Government Relations Team.
Society Scorecard and KPI's 2023
See the Society's major contributions to Wisconsin's economic, educational and cultural health through innovative initiatives.
Society Legislative fact Sheet and 411 2023

Read a brief overview of our history and divisions and view an detailed map of Society programs across the Wisconsin's 72 counties.
State Maps: How We Serve Your District 2022

Click here to explore your district's distinct impact on Wisconsin State History.
Learn more about our artwork loan program for elected officails. Browse our available collection and learn if you're eligible for local artwork through our program.
Federal Congressional Delegation Resources
Federal Maps: How We Serve Your District- 2022

Save America's Treasures Grant Program
Certified Local Government Grants - 2023
Additional Resources
Grant Program 2021 Fed and State
2nd Edition Fourth Grade History Textbook
---
Introducing Capitol Connections!
Stay up to date on all things Wisconsin Historical Society with our bi-monthly E-newsletter. See the latest editions below.
---
Wisconsin History Center Updates
Stay up to date on all things History Center on our webpage: The Campaign for a New Wisconsin History Center
---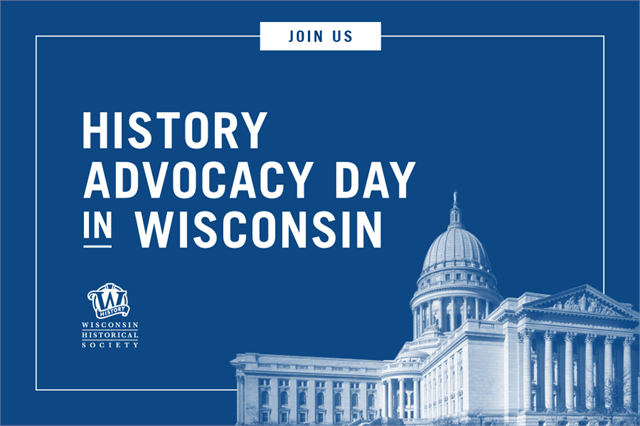 Details on the 7th Annual History Advocacy Day are forthcoming this December. Check back here to learn more about the event and to register as a volunteer history advocate!
---
Share Wisconsin history with your community!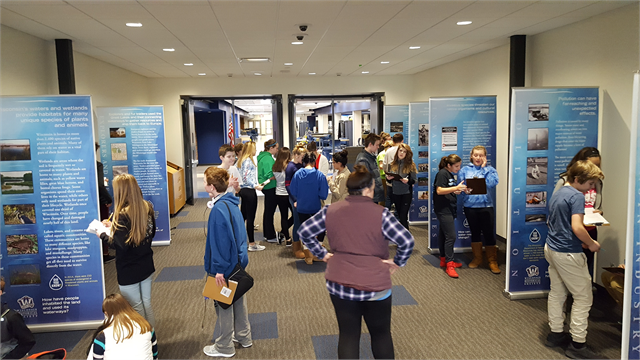 Great Lakes Small Streams" on display at Kettle Moraine Middle School
The Wisconsin Historical Society offers banner displays to schools, civic organizations, community groups, and other public and private venues.
Learn More about the different displays and exhibits here: Traveling Displays and Exhibits

For more information or questions about scheduling and exhibit, please email travelingexhibits@wisconsinhistory.org.
---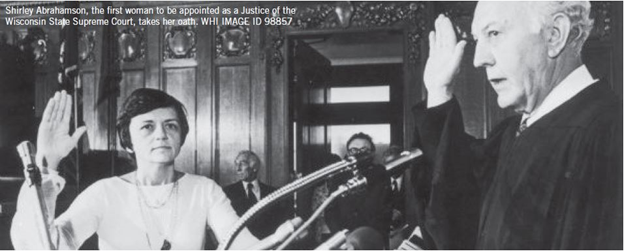 On August 26, 1920, the 19th Amendment went into effect and citizens of the United States could no longer be denied the right to vote on the basis of sex.
---
Have Questions?
The Society is happy to answer any questions you may have. Please contact Kate Easton, Director of Government Relations, by phone at 608-264-6442 or by email below: