Visual Materials in Our Collections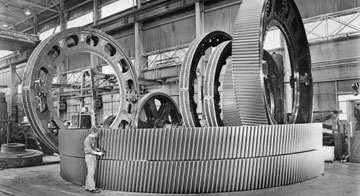 Visual Materials in Our Collections
The Society's Archives has more than 3 million images across 6,000 collections. The majority of visual materials focus on Wisconsin, the Midwest, the United States and Canada.
READ MORE >
Purchasing Visual Materials
Our collection of historical photograhs and other materials are available for purchase. Learn about buying prints for home use as well as licensing for public use.
Finding Aids

Catalog

Search the Catalog to find photographs and visual materials within a collection.

Finding Aids

Search the Finding Aids to find film, photographs or audio recordings. Finding Aids also include details about a collection's contents.
Refine Search
For more information on Visual Materials in Our Collections
Featured Subjects
Have Questions?
Looking for a photo but you don't know where to start? Want to order an image? Email our reference staff and we'll help to point you in the right direction.

`