James Madison Lecture Series
2020 James Madison Lecture
The 2020 James Madison Lecture has been canceled due to the COVID-19 pandemic. We are already planning for next year and look forward to seeing you in 2021.
---
Enlarge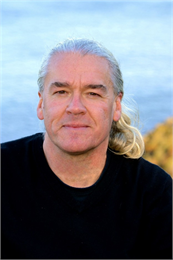 Making Masters of Empire: A Journey to Indian Country

Author and historian Michael A. McDonnell reveals the pivotal role played by the native peoples of the Great Lakes in the history of North America. Highlighting the long-standing rivalries and relationships among the great Indian nations of North America, McDonnell shows how Europeans often played only a minor role in this history and remind us that it was native peoples who possessed intricate and far-reaching networks of commerce and kinship. By calling attention to the Great Lakes as a crucible of culture and conflict, McDonnell reimagines the landscape of American history.
McDonnell is Associate Professor of History at the University of Sydney. He is the author of several prize-winning books and articles and has served as a distinguished lecturer for the Organization of American Historians.
This program is co-sponsored by the UW-Madison Center for the Study of the American Constitution and the Brown County Library.
About James Madison Lectures
The James Madison Lecture is an annual lecture series on early American history co-presented by the Wisconsin Historical Society and the Center for the Study of the American Constitution at the University of Wisconsin – Madison. The Lectures honor the scholarly work of Dr. Merrill Jensen (1905-1980), an influential scholar of the American Revolution, beloved mentor and longtime faculty member of the University of Wisconsin Department of History. Funding for the Lectures is provided by the James Madison Lectures endowment which has been made possible by a generous bequest from the Estate of John A. Peters and many private donors.

Previous Presentations
To view past presentations click on the presenter's name below:
2021 James Madison Lecture
Be the first to find out about the 2021 James Madison Lecture by signing up for the Society's Weekly Newsletter.