Historical Essay
Manitowoc [origin of place name]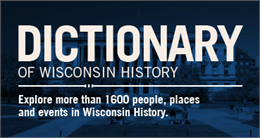 Rev. E. P. Wheeler gives it significance as "spirit woods;" which appears to be borne out by Henry R. Schoolcraft, who says it signifies "a standing or hollow tree that is under a mysterious influence" This would seem to point to the erection of a wooden cross on the banks of this river, allusion to which we find in the journal of Father J. B. Buisson St. Cosme, dated 1699-1700. He declares that such a cross was reared in this locality in the latter part of the 17th century.The dwelling of the spirit.(County and town) Ottawa word, corrupt of manitowag= "spirit spawn" Pagan Indians imagined that spirits spawn like fish. (v.)mun-nih-do-walk= spirit woods (w.)="trees of the spirit" The Pottawottamies who inhabited the neighborhood in the 2nd half of the 17th century erected a large cross in one of the settlements, hence the name. (K.)Took its name from a small river within its boundaries. The origin of this Indian word is variously given. Then first constituent, "manito," is conceded by all to be the Indian word spirit, or mysterious influence; hence spirit land," "devil's den," etc., have been assigned as its meaning.
Learn More
Dictionary of Wisconsin History
Explore more than 1,600 people, places and events in Wisconsin history.
[Source: Card file at the WHS Library reference deskCapt. Powell in Green Bay Advocate, 1880Wisconsin Histoy Collection., i, p. 11; iii, p. 337Gannett, Place Names, p. 170.]