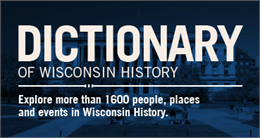 Mohican, or Mahican, is the name of an American Indian nation that originally lived along the banks of the Hudson River in modern New York. After they were devastated by warfare and European diseases during the 17th and early 18th centuries, most of the tribe moved to Stockbridge, Massachusetts, where they came to be known as the Stockbridge Indians. During the 1820s, most Stockbridge moved again, settling in east-central Wisconsin with the Munsee band and the Brothertown community; today ca. 1,500 Stockbridge and Munsee live on tribal lands along the eastern shore of Lake Winnebago and in Shawano County and call themselves the Stockbridge-Munsee Community, Mohican Nation. Their name, "Mohican," is derived from the word Muheconneok, "from the waters that are never still" (the Hudson River). The Mohican language that was originally spoken by the tribes who became the Stockbridge-Munsee is linguistically distinct from the Mohegan language that was spoken by the tribes who became the Brothertown Indians.
View pictures related to Indians at Wisconsin Historical Images.
Learn More
Dictionary of Wisconsin History
Explore more than 1,600 people, places and events in Wisconsin history.
[Source: http://www.mohican.com/ and http://www.native-languages.org/]