Historical Essay
Poplawski, Stephen J. 1885 - 1956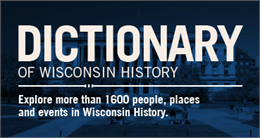 inventor of the electric blender; born in Poland on Aug. 14, 1885, he emigrated at age 9 with his parents to Racine, Wis. In 1918 he founded Stephens Tool Co. and in 1919 was hired by Arnold Electric Co. to develop an automatic malted milk mixer for use in restaurants (Racine being home of Horlick Malted Milk). In 1922 he filed a patent "for the first mixer of my design having an agitating element mounted in a base and adapted to be drivingly connected with the agitator in the cup when the cup was placed in a recess in the top of the base." During the 1920s he filed several patents for such machines and Arnold became a leader in their manufacture. In 1926 that firm was sold to Hamilton Beach Manufacturing Co. of Racine, and Poplawski joined their staff. In 1933 he began working on his own time to create a blender for home rather than commercial use, ultimately forming Stephens Electric Co., and in 1940 he patented a household mixer for family kitchens. On January 28, 1946, this machine was named the "Osterizer" when Poplawski sold his business to the John Oster Manufacturing Co. He retired in 1946 after this sale, and died in Racine on Dec. 9, 1956.
Learn More
Dictionary of Wisconsin History
Explore more than 1,600 people, places and events in Wisconsin history.
[Source: Poplawski, Gerald P. The Life Story of S.J. Poplawski (self-published, 2006); Racine Journal-Times, Dec. 10, 1956]