Historical Essay
Wauwatosa [origin of place name]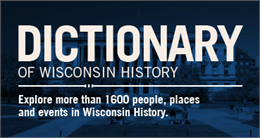 Wauwatosa, or "the great walker," a noted Indian chief of the vicinity.  Another source interprets the name to mean "lightning bug" or "dim of memory" from the word wawatosi.  The Ho-Chunk word pronounced in a similar way means "I grabbed something".
Learn More
Dictionary of Wisconsin History
Explore more than 1,600 people, places and events in Wisconsin history.
[Source: A letter of Mrs. Sarah K. Curtiss, Minneapolis, March 1917; Milwaukee Sentinel, Aug. 29, 1939.]