McCormick-International Harvester Collection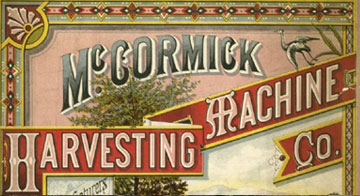 About the McCormick-International Harvester Collection
The collection contains original documents, publications, photographs and films related to Cyrus Hall McCormick and the International Harvester Company.
Research Tools
Finding Aids for the McCormick-International Harvester Collection

See a search result list of more than 100 finding aids. Each offers a quick overview and a variety of ways to view its full contents.

The Societys Archives Catalog

To find information specific to McCormick and International Harvester, search the University of Wisconsin Catalog using the phrase "McCormick Collection." (Note: The descriptions in the catalog are very general — a single paragraph may describe thousands of items.) Write down the call number(s) for the materials you are interested in. Then visit the Archives in Madison to do your research.

McCormick Collection FAQ

Get answers to frequently asked questions about the McCormick-International Harvester Collection.
Have Questions?
Contact the McCormick Reference Line by phone at 608-264-6410 or by email below:
Refine Search
For McCormick-International Harvester Collection
BROWSE DIGITAL COLLECTIONS
BROWSE PUBLICATIONS AND DOCUMENTS
More About the Collection
Special Thanks
This digital collection would not be possible without the generous support of the International Harvester Collectors Club and the Navistar International Transportation Corporation.
BROWSE IMAGE COLLECTIONS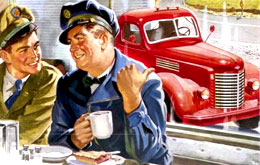 BROWSE ADVERTISING COLLECTIONS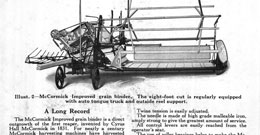 Catalogs

Advertising catalogs for the general product line, 1920 to 1949.

White Farmall Advertising

White Farmall demonstrator advertising materials, including displays, sales sheets, booklets, leaflets, folders and all-season signs.