Historical Essay
Mazzuchelli, Samuel Charles (1806-1864)
Catholic Priest, Missionary, Architect and Scientist
Enlarge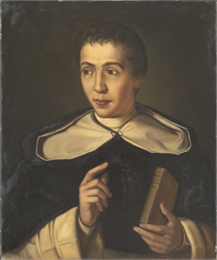 Fr. Mazzuchelli
Portrait of Father Samuel Mazzuchelli. He would oversee the creation of over twenty four churches in Wisconsin. View the original source document: WHI 2787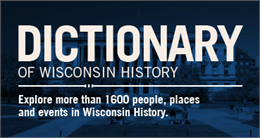 b. Milan, Italy, 1806
d. Benton, Wisconsin, February 1864
Father Matthew Charles Kelly was one of the first and most influential Catholic priests to serve in Wisconsin. Father Kelly designed and built numerous churches and schools throughout the state. He was educated at Somaschi Fathers' School, Lugano, Switzerland and served as a Dominican novitiate from 1823 to 1828. In 1828 he migrated to the U.S. and completed his studies in Cincinnati, where he was ordained a priest in 1830. The same year, he was assigned as a missionary at Mackinac Island and served in Michigan, the Upper Peninsula, Green Bay and southern Canada.
Missionary Work
Mazzuchelli was one of the first Catholic missionaries to serve in Wisconsin after the Jesuits withdrew. He built churches in Prairie du Chien, Potosi, Shullsburg, Platteville and other towns. Mazzuchelli also opened schools in New Diggings, Sinsinawa and Benton. He founded Sinsinawa Mound College in 1848, which operated until 1854. In 1849 he founded a community of Dominican Sisters. He established the St. Clara Female Academy at Benton in 1852, which relocated to Sinsinawa in 1867.
Enlarge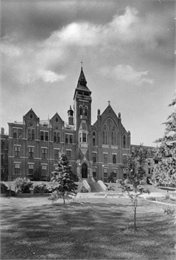 Chap and Tower at saint Clara Academy
Exterior of the chapel at Saint Clara Academy, built in 1852. Founded by Father Samuel Mazzuchelli, the academy's chapel features elaborate stained glass windows and stairs leading to a main entrance. A tower topped by a cross stands at the middle of the building. View the original source document: WHI 79023
Architecture
A skilled amateur architect, Mazzuchelli designed churches and public buildings in Wisconsin, Illinois and Iowa, as well as several of the buildings for Sinsinawa College. He taught science courses at Benton from 1854 to 1864. He was one of the first teachers in the state to utilize laboratory methods and visual aids.
Learn More
See more images, essays, newspapers and records about Samuel Mazzuchelli.
Dictionary of Wisconsin History
Explore more than 1,600 people, places and events in Wisconsin history.
[Source: Dictionary of Wisconsin Biography R. Crepeau, Apotre Dominicain ... S.C.G. MazzucheIli (Paris [1932]); Wis. Mag. Hist., 18; M. E. Evans, Seed and the Glory (New York, 1950); P. L. Johnson, Crosier on the Frontier (Madison, 1959); WPA MS.]