Historical Essay
Catlin, George (1796-1872)
Artist and Author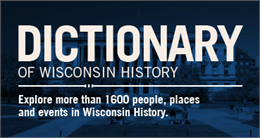 b. Wilkesbarre, Pennsylvania, 1796
d. Jersey City, New Jersey, December 1872
George Catlin was an artist and author. He practiced law for a few years, but soon deserted it for painting. Upon seeing a delegation of western Indians in Philadelphia, he resolved to rescue "from oblivion the looks and customs of the vanishing races" and devoted the rest of his life to painting portraits during the winter and wandering among tribes in the summer.
Travel and Work
He made three trips up the Missouri River from 1830 to 1833, accompanied Colonel Henry Dodge on an expedition to the southern plains, ascended the Mississippi River to St. Anthony Falls, stopping at Prairie du Chien to paint Chief Wabasha and his band and traversed Wisconsin via Green Bay and the Fox River in 1836. Between 1829 and 1838, he produced approximately 600 realistic paintings of Indians and their life, including some of the Ojibwa and Fox tribes. Then he spent 15 years writing, exhibiting in the eastern U.S. and Europe, lecturing before learned societies and at performances for French and English sovereigns. He lost his collection through speculation in 1852, and toured the West again. He visited Central and South America, and returned to Europe in 1860. In 1871, he settled in New Jersey.
Learn More
See more images, essays, newspapers and records about George Catlin.
Dictionary of Wisconsin History
Explore more than 1,600 people, places and events in Wisconsin history.