Historical Essay
Booth, Sherman Miller 1812-1904
Temperance Lecturer, Abolitionist and Newspaper Editor
Enlarge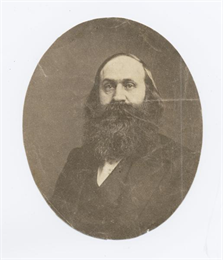 Sherman Booth
Sherman Booth led a group of abolitionists who transported Joshua Glover through the Underground Railroad View the original source document: WHI 9485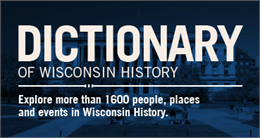 b. Davenport, New York, 1812
d. Chicago, Illinois, August, 1904
Sherman Miller Booth was a temperance lecturer, abolitionist and editor, famous for his work on the Joshua Glover case. He attended the Davenport district school and Jefferson Academy and for several years alternated between school teaching and farming. In the spring of 1837 he became a full-time temperance lecturer in New York State. He attended Yale University and graduated in 1841.
While in college, he helped organize the Liberty Party in New Haven. After graduating, became the party's state agent in Connecticut. In 1842, he moved to Meriden, Connecticut where he worked with Ichabod Codding editing the "Christian Freeman." In May, 1848, he followed Codding to Wisconsin, where he took charge of the "American Freeman," a Liberty Party paper that had just been moved from Waukesha to Milwaukee. He soon became proprietor, renamed the paper "The Wisconsin Freeman," and later "The Free Democrat." He published the periodical until 1859.
He was secretary of the Abolitionists' 1848 convention in Buffalo, New York, which formed the Free Soil Party. He also campaigned for the party in Wisconsin that year. In 1851, he helped break Democratic control for two years by persuading the Whig L. J. Farwell to run for the governorship. Booth continued to organize the Republican Party until 1854.
That year, the Glover incident made Booth famous. Booth learned that a runaway slave named Joshua Glover had been captured by his Missouri owner and jailed in Milwaukee under the authority of the Fugitive Slave Act of 1850. Booth rode his horse through the city streets, scattering hand-bills summoning a citizens' meeting and shouting "Freemen to the rescue." A mob soon broke into the jail, rescued Glover and sent him off to protection in Canada.
The affair placed Booth in the center of a six-year controversy between state and federal authorities that eventually reached the U.S. Supreme Court. The Wisconsin legislature denounced the federal court's ruling against Booth as an "arbitrary act of power...void and of no force." Finally, the day before Buchanan relinquished the presidency to Lincoln, he pardoned Booth.
Booth campaigned for the Union cause during the Civil War on the lecture platform and in
"The Daily Life," which he founded in 1861. In 1865, the newspaper merged with "The Evening Wisconsin," Booth serving as associate editor until 1866. He moved to Chicago in 1868 to manage "The Wisconsin Cooperative Newspaper Association" office there. He was married three times, to Margaret Tufts, who died in 1849; to Mary Corss, a poet, who died in 1865 and to Augusta Smith, who survived him.
Learn More
See more images, essays, newspapers and records about Sherman Miller Booth.
Dictionary of Wisconsin History
Explore more than 1,600 people, places and events in Wisconsin history.
Ada T. Griswold, comp., Annotated Catalogue of Newspaper Files in . . . State Hist. Soc. of Wis. (Madison, 1911); A. J. Beitzinger, "Federal Law Enforcement and the Booth Cases," in Marquette Law Review, 41:7-32; A. M. Thomson, A Political Hist. of Wis. (Milwaukee, 1900), Milwaukee Evening Wis., Au-gust 11, 12, 1904; Sherman M. Booth, "Reminiscences of Early Struggles in Wisconsin Politics and Press," in Wis. Press Assoc. Proceedings, 44:105-119; biographical and family history, in the McCormick Collection, State Hist. Soc. of Wis.