Historical Essay
Bascom, John (1827-1911)
Educator, University President and Author
Enlarge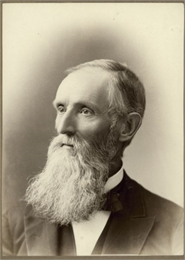 John Bascom, 1883
Head and shoulders portrait of John Bascom. View the original source document: WHI 33717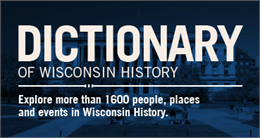 b. Genoa, New York, 1827
d. Williamstown, Massachusetts, October, 1911
John Bascom was an educator, author and president of the University of Wisconsin from 1874 to 1887. He was born in Genoa, New York in 1827. He graduated from Williams College, Massachussetts with a B.A. in 1849 and an M.A. in 1852. He tutored there from 1852 to 1854, and attended Andover Theological Seminary, Massachusetts in 1855. In 1855 he returned to Williams as professor of rhetoric, and taught there until 1874 when he was appointed president of the University of Wisconsin.
University of Wisconsin
Bascom worked toward raising the standards of the university to the level of the eastern colleges. He urged improvement in high school instruction so that the university could eliminate its preparatory department. He opposed the policy of separate classes for men and women and allowed co-educational instruction.
Enlarge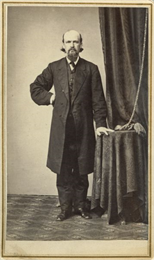 Boss Elisha Keyes
Carte-de-visite portrait of Elisha W. Keyes (1828-1910) a prominent Madison attorney who was appointed Madison postmaster by Abraham Lincoln in 1861. Also acting as chairman of the Republican Party, Keyes dominated Wisconsin politics during the 1860s and 1870s. Elisha frequently clashed with Bascom when he worked on the Board of Regents. View the original source document: WHI 37908
During his administration the university opened the first Agricultural Experimental Station, the School of Pharmacy, Washburn Observatory, Old Science Hall and Assembly Hall. He attracted more financial support and better teachers to the university. He believed in the new science of psychology, and lectured and wrote numerous books and articles on the subject. He supported women's suffrage, defended the rights of workers to join trade unions and spoke for regulation of monopolies and public control of wealth.
Politics and Later Life
A leader in the Prohibition party, his political views were unpopular with the Board of Regents. Bascom resigned in 1887 under the strain of constant struggles with the Board of Regents.
He returned to Williams College as a lecturer in sociology. He became a professor of political science until his retirement in 1903. His greatest works include "Science, Philosophy and Religion" (1871), "Science of Mind" (1881), "Problems in Philosophy" (1885), "Evolution and Religion" (1897) and his autobiography "Things Learned by Living" (1913).
Learn More
John Bascom
See more images, essays, newspapers and records about John Bascom.
[Source: Dict. Amer. Biog.; R. G. Thwaites, ed., Univ. of Wis. (Madison, 1900); M. Curti and V. Carstensen, Univ. of Wis. (2 vols., Madison, 1949); J. Bascom, Things Learned by Living (New York, 1913); Madison Democrat, Oct. 4, 1911; Who's Who in Amer., 5(1908). Dictionary of Wisconsin biography]