General Information
We Will Always Be Here: Wisconsin's LGBTQ+ Historymakers
A Traveling Display
Enlarge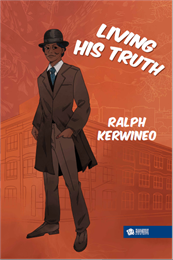 Enlarge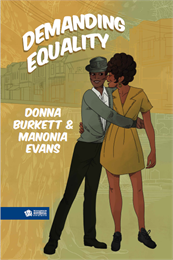 Enlarge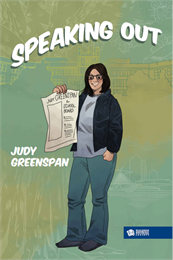 Enlarge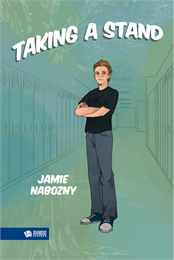 NOW AVAILABLE! The traveling display "We Will Always Be Here: Wisconsin's LGBTQ+ Historymakers" explores the stories of Wisconsin's LGBTQ+ historymakers through profiles of eight individuals across a wide spectrum of identities who have helped to empower others to make a positive change in the world. Meet some of our LGBTQ+ visionaries, changemakers, and storytellers in the new traveling display featuring artwork by nipinet landsem.
Starting in June 2022, the Wisconsin Historical Society will provide this display to schools, GSAFE programs, public libraries, historical societies, and civic organizations in Wisconsin. To request the display for your organization, please email travelingexhibits@wisconsinhistory.org.

To browse the Wisconsin Historical Society's other traveling displays, click here.
What's in the Display?
The ten panels of "We Will Always Be Here" tell the stories of LGBTQ+ historymakers in simple, graphic novel-inspired language, with original artwork by artist nipinet landsem (see below). The display is most suitable for secondary schools and the general public.
View the complete contents of each panel here (PDF, 6 MB).
General Description
10 double-sided, poly fabric banners, 37" x 45", in banner frames for tabletop exhibition
Rental Fee & Travel
$100, plus transport
Three copies of the display are available for rental, based in Madison, Milwaukee, and Ashland. Renters are responsible for arranging transport to and from their venue; in some cases, venues may be able to make arrangements with preceding or following venues if scheduling allows.
Proceeds from traveling exhibit rentals support the Society's ongoing outreach programs and activities.
Duration
Up to 4 weeks
Space Required
50 sq. ft.
Dates and Locations
See our events calendar for full details.
About the Artist
nipinet landsem is an Indigequeer Anishinaabe and Michif artist currently based in Madison. They are a descendant of the Turtle Mountain Band of Chippewa and are deeply drawn to the history of the lakes and prairies on which they grew up. landsem is passionate about using art to tell contemporary Indigenous stories. They have been telling these stories with their tattoo clients for four years and are co-owner of giige, an Indigenous and queer-owned and focused artist collective.
Learn More
We Will Always Be Here: A Guide to Exploring and Understanding the History of LGBTQ+ Activism in Wisconsin, by Jenny Kalvaitis and Kristen Whitson
We Will Always Be Here Education Materials
Celebrate Big History: LGBTQ+ History
We've Been Here All Along: Wisconsin's Early Gay History, by R. Richard Wagner
Coming Out, Moving Forward: Wisconsin's Recent Gay History, by R. Richard Wagner