News Release
Wisconsin Historical Museum to Celebrate its Last Weekend in Current Space
For Immediate Release (November 15, 2022)
Enjoy Family-Friendly Activities and Museum Store Sunday Retail Specials
Enlarge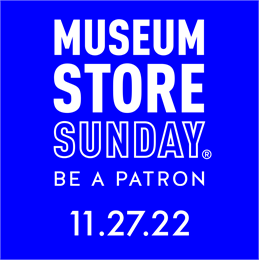 The Wisconsin Historical Museum, located since 1986 in a converted hardware store at the top of State Street on Madison's Capitol Square, is preparing for the final day of welcoming visitors to the current space. On Sunday, November 27, museum guests will be treated to complimentary hot cocoa, Museum Store Sunday retail specials, and a book talk and crafting activity for kids with Susan Apps-Bodilly, author of the Wisconsin Historical Society Press book "Seeds in Soil."
The Wisconsin Historical Society announced it would begin to pack up artifacts at the Wisconsin Historical Museum in September, transitioning items into storage at the State Archive Preservation Facility as the momentum grows for the new, state-of-the-art history center set to be completed in 2026. On November 27, visitors can take a final tour of the longstanding "People of the Woodlands" exhibit and help sustain the museum's next chapter by shopping the retail specials available on Museum Store Sunday. The retail event makes it easy to support the Wisconsin Historical Society by "shopping for a cause" and will feature an expertly curated selection of unique gifts just in time for the holiday season.
While museum exhibitions will be closed after November 27, the Wisconsin Historical Museum retail store will remain open throughout this holiday season and 2023. The Wisconsin Historical Society will continue to serve residents and schools statewide in the time leading up to the opening of the new history center, with special programs and exhibitions planned for a new transitional space as well as the Wisconsin State Capitol building.
WHAT: Last Day to Visit the Museum in its Current Space, Shop Museum Store Sunday Specials
DATE: Sunday, November 27, 2022
TIME: 10:00 a.m. to 3:00 p.m.
WHERE: Wisconsin Historical Museum, 30 N Carroll St, Madison, WI 53703
For more information on the new history center project, visit wisconsinhistory.org/historycenter.
About the Wisconsin Historical Society
The Wisconsin Historical Society, founded in 1846, ranks as one of the largest, most active and most diversified state historical societies in the nation. As both a state agency and a private membership organization, its mission is to help people connect to the past by collecting, preserving and sharing stories. The Wisconsin Historical Society serves millions of people every year through a wide range of sites, programs and services. The Wisconsin Historical Foundation, a 501(c)(3) tax exempt organization, receives grants and private contributions benefitting the Wisconsin Historical Society and administers the membership program. For more information, visit www.wisconsinhistory.org.