Historical Essay
Hmong in Wisconsin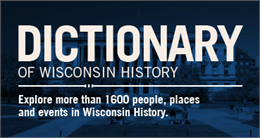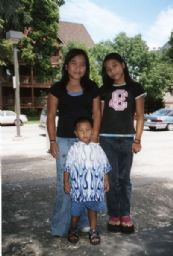 Portrait of three Hmong children, ca. 2004 (WHI-57949)
The Hmong are a Southeast Asian ethnic group that immigrated to Wisconsin as refugees in the 1970s and 1980s, after the Vietnam War. In Asia, most Hmong live in isolated mountain villages in Laos, Vietnam, and Thailand.

During the Vietnam War, the United States recruited Hmong people to help fight the North Vietnamese. When the United States withdrew in 1975, thousands of Hmong fled to refugee camps in Thailand. Resettlement organizations helped many immigrate to the United States.

In 2005, Wisconsin had the third largest Hmong population in the country, after Minnesota and California. The largest Hmong communities in Wisconsin grew up in La Crosse, Sheboygan, Green Bay, Wausau, and Milwaukee.
Learn more
A 1984 guide to Hmong history and culture for teachers
A 1990 report looks at the needs of Hmong youth
A 1991 meeting on racist comments toward Hmong women
Dictionary of Wisconsin History
Explore more than 1,600 people, places and events in Wisconsin history.