Historical Essay
School Forests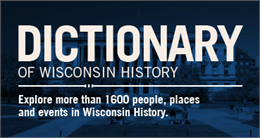 Land owned or controlled by a public or private school used for environmental education and natural resource management that is registered through the state community forest program; in 2006, Wisconsin had 346 registered school forests covering over 25,000 acres; The idea of school forests was borrowed from Australia and introduced to Wisconsin by Dean Russell of the UW-Madison College of Agriculture in 1925. At the same time, Wakelin McNeel, a state 4-H leader in the 1920s, had begun his own grassroots forest program, sending students and teachers out to replant cutover lands.
In 1927, Forest County became the first county to adopt the idea of school forests in an effort to promote an urgent reforestation program: the first forests were in Laona, Crandon, and Wabeno. Legislation mandating conservation education was passed in 1935 which helped to boost school forests as a way to meet the new requirements. They gained another boost in 1949 when Wisconsin statutes were revised to make schools eligible for use of free planting stock and the services of foresters to implement forest management plans.
Madison School Forest (http://www.madison.k12.wi.us/forest/index.html); LEAF (http://www.uwsp.edu/CNR/leaf/SF/index.htm)
Learn More
See more images, essays, newspapers and records about school forests in Wisconsin.

Dictionary of Wisconsin History
Explore more than 1,600 people, places and events in Wisconsin history.