Historical Essay
Reformed Churches in Wisconsin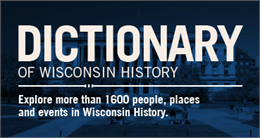 Churches coming from the Reformation, aside from Lutherans, were known as "Reformed" in Holland, Switzerland, and Germany, as "Presbyterian" in England and Scotland, and as "Huguenot" in France. The movement of these Reformed groups to the United States gave rise to 40 different groups of churches. The Reformed (Dutch) Church is the oldest "Presbyterian organization" in America, originating in an unorganized form as early as 1614 and organized more formally in 1794. Doctrinal differences led to the secession of a group of Dutch immigrants who formed the Christian Reformed Church in 1847. Others became Presbyterians, particularly in Wisconsin. Wisconsin is one of three core areas of Dutch Protestantism in U.S.
The Reformed (German) Church came to Wisconsin through Pennsylvania where it had been formed in 1793. Wisconsin's first German Reformed Church was organized among the Swiss of New Glarus in 1840 but its next and ultimately strongest foothold would take root among immigrants from Lippe-Detmond in Sheboygan County. The establishment of the Sheboygan Classis, or church district, followed by the opening of the theological school, Mission House, in 1864, made the area the central hub of the Reformed Church in the West. The Reformed Church also began working among the Winnebago Indians, enrolling children in the Mission school and gathering adults for preaching sessions. In the 20th century, the college and seminary branches of Mission House separated and Mission House College became Lakeland College. The seminary merged with Yankton Theological School to form United Theological Seminary in Minneapolis-St Paul in 1962.
Wisconsin's Cultural Resources Study Units, Wisconsin Historical Society
Learn More
Reformed Churches in Wisconsin
See more images, essays, newspapers and records about reformed churches in Wisconsin.

Dictionary of Wisconsin History
Explore more than 1,600 people, places and events in Wisconsin history.