Historical Essay
Belgians in Wisconsin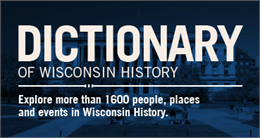 Most of Wisconsin's Belgian immigrants are French-speaking Walloons. Arriving primarily between 1853 and 1858, they tended to settle in a tightly packed strip of woods between Green Bay and Sturgeon Bay. The number of Belgians peaked at 5,167 in 1880. In 1920, there were 3,444 Belgians, 38 percent of whom were concentrated in Brown County. Wisconsin's Belgian immigrants were the largest Belgian rural settlement in the United States.
Learn More
See more images, essays, newspapers and records about Belgians in Wisconsin.

Dictionary of Wisconsin History
Explore more than 1,600 people, places and events in Wisconsin history.