Historical Essay
Winnebago War (1827)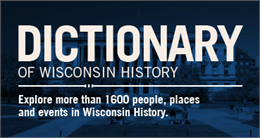 Wrongly informed that the U.S. had executed two of their warriors, and thinking other tribes would support them due to widespread white incursions on Indian land, a party of Ho-Chunk from LaCrosse attacked settlers near Prairie du Chien in the last week of June, 1827. They killed two men and assaulted a child before returning to their village. On June 30th, a keelboat passing that village was attacked because the Ho-Chunk believed it was the same one whose crew had recently abducted and raped several Indian women.
In response, the U.S. Army moved troops up from St. Louis, local militia units were hastily formed, and a total of ca. 600 soldiers assembled at Prairie du Chien. Another 100 militia were gathered at Green Bay, where 125 Menominee, Oneida and Stockbridge warriors joined in support of them. In late August these two forces converged from different directions on the assembled Ho-Chunk near Portage. On Sept. 2, 1827, Ho-Chunk tribal leaders surrendered the warrior Red Bird and five others, and further bloodshed was avoided. Red Bird died in prison and the other warriors were tried, sentenced to death, but ultimately pardoned.
View more information at Turning Points in Wisconsin History.
Wyman, Mark. The Wisconsin Frontier (Bloomington: Indiana University Press, 1998); Nichols, Roger. General Henry Atkinson (Norman: Univ. of Oklahoma Press, 1965)
Learn More
See more images, essays, newspapers and records about the Winnebago War.

Dictionary of Wisconsin History
Explore more than 1,600 people, places and events in Wisconsin history.