Historical Essay
Red Arrow Division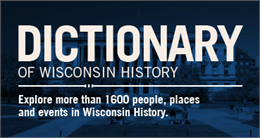 The "Red Arrow" is the insignia of the 32nd Infantry Division. Created in 1917 to serve in WWI and made up of National Guardsmen from both Wisconsin and Michigan, the Division earned its trademark insignia from its penetration of every German line of defense it faced. The insignia consists of a red arrow piercing a horizontal line and has been used by the 32nd Division ever since. The Division demobilized after the war and returned to National Guard status. The 32nd Infantry Division also wore the Red Arrow when it was activated for service in WWII. They were the first U.S. Division to fight an offensive action against the Japanese in the Pacific and were involved in 654 total days of combat in the war, more than any other American division. The 32nd Division was activated again in 1961 during the Berlin Crisis and was comprised entirely of Wisconsin National Guard soldiers. In December 1967, the 32nd Division was disbanded and the 32nd Infantry Brigade (Separate) took its place, inheriting the military heritage of the 32nd Division.
32nd "Red Arrow" Veteran Association http://www.32nd-division.org/history/32hist.htm
Learn More
See more images, essays, newspapers and records about World War One in Wisconsin.

Dictionary of Wisconsin History
Explore more than 1,600 people, places and events in Wisconsin history.