Historical Essay
Dewey, Nelson 1813-1889
Lawyer, Land Speculator and Wisconsin's First Governor
Enlarge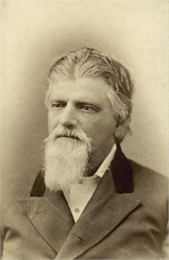 Nelson Dewey
Portrait of Wisconsin Governor Nelson Dewey. View the original source document: WHI 55243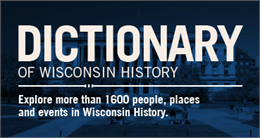 b. Lebanon, Connecticut, 1813
d. Cassville, Wisconsin, July, 1889
Nelson Dewey was a lawyer, land speculator and the first governor of Wisconsin. He graduated from Hamilton Academy, N.Y., and studied law in Louisville and Cooperstown law offices. In 1836, he came to Cassville and served as clerk for a New York firm of speculators promoting Cassville as the territorial capital.
Lead
He was elected Grant County registrar of deeds in 1837, appointed district attorney in 1838 and served in both the territorial assembly from 1838 to 1842 and council from 1842 to 1846. Defeated for reelection by the rise of the Whigs, he turned to law and speculation. He gained considerable lead-mining property. Admitted to the Grant County bar in 1838, he later practiced law in partnership with J. Allen Barber at Lancaster from 1840 to 1848. The Democratic convention of 1848, deadlocked between eastern and lead-region factions, chose Dewey as its compromise candidate for governor. He defeated the Whig candidate, John H. Tweedy and served as governor until January 5, 1852, with his administration devoted to setting the machinery of government in motion.
Governor
He remained active in the Democratic Party throughout his life. He was elected to the state senate in 1853, was a delegate to numerous state Democratic conventions and to the national convention in 1888. Dewey also held several local offices. He was a university regent from 1854 to 1865 and on the board of directors of the state prison from 1874 to 1881. In 1854, he purchased the Cassville development, which had been bankrupt since 1837. He completed the huge hotel called the Dennison House, regained control of the land titles and built a large house on the property. But the investment was unprofitable. Few settlers came, and his home burned down. With his fortune and his credibility gone, he returned to law.
Learn More
See more images, essays, newspapers and records about Nelson Dewey.
Dictionary of Wisconsin History
Explore more than 1,600 people, places and events in Wisconsin history.
Madison Wis. State journal, July 22, 1889; Proc. State Hist. Soc. Wis., 1890 (1891); WPA MS; N. Dewey Papers.