Historical Essay
Haraszthy (De Moksca), Agoston 1812-1869
Founder of Sauk City
Enlarge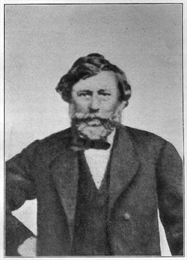 Agoston Haraszthy
Waist-up portrait of Agoston Haraszthy View the original source document: WHI 76719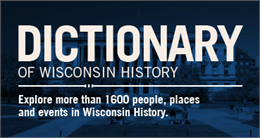 b. Futtak, Hungary, 1812
d. Corinto, Nicaragua, July, 1869
Agoston Haraszthy was a pioneer settler, viniculturist and viticulturist. He served in the Royal Hungarian Body Guard, and was later private secretary to the viceroy of Hungary.
Business
He migrated to the U.S. in 1840. He soon arrived in Wisconsin, where he founded the village now called Sauk City. Haraszthy planted the first hop yard in Wisconsin. He operated a brick yard, a Wisconsin River ferry and headed the local emigrant society in Sauk City. He opened a store in Baraboo in 1845.
Viniculture
Haraszthy was one of the most popular figures in central Wisconsin at the time. He was popularly known as "the Count." He was forced to leave Wisconsin in 1849 due to ill health. He moved to San Diego, California, where he held local offices and later served in the California legislature. A leader in developing the California grape-growing and wine-making industry, Haraszthy imported the first grape vines into the San Francisco area. He was a leading figure in the state's viticulture from 1850 to 1866. Haraszthy suffered financial setbacks in 1866 and moved to Nicaragua where he became a sugar planter and manufacturer. He was accidentally drowned on his plantation near Corinto, Nicaragua.
Learn More
See more images, essays, newspapers and records about Agoston Haraszthy.
Dictionary of Wisconsin History
Explore more than 1,600 people, places and events in Wisconsin history.
Dict. Amer. Biog.; Proc. State Hist. Soc. Wis., 1906 (1907); WPA MS; A. Harasztliy Papers.