Historical Essay
Bong, Richard Ira (1920-1945)
WWII Air Ace
Enlarge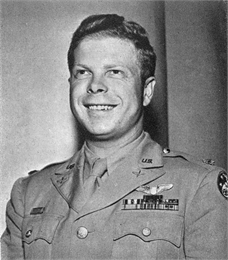 Bong — Ace of Aces
Portrait of Major Richard Ira Bong, medal of honor winner. Flying a P-38, Bong shot down more enemy aircraft than any other American pilot during World War II. View the original source document: WHI 11017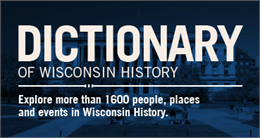 b. Superior, Wisconsin, 1920
d. North Hollywood, California, August, 1945
Richard Ira Bong was a World War II air ace. He attended Superior State Teachers College, but left in 1941 to volunteer as a flying cadet.
Commissioned as second lieutenant, he arrived in Australia, in September, 1942, as a fighter pilot. He was promoted to captain in August, 1943. He had shot down 28 Japanese planes by the fall of 1943 — a new record. He was sent to the U.S. for a rest, and at his own request attended gunnery school.
Death and Legacy
In 1944, he was assigned to noncombat work in New Guinea as a gunnery instructor. But Bong insisted on flying additional combat missions, and shot down 12 more enemy planes to bring his confirmed total to 40, with 9 more planes probably destroyed. He was promoted to the rank of major in April, 1944. He won 26 decorations to become one of America's most decorated war heroes. On December 7, 1944, General MacArthur personally decorated him with the Congressional Medal of Honor in the Philippines. Other decorations included the Distinguished Service Cross, Silver Star, Distinguished Flying Cross, and Air Medal. He became an army test pilot and was killed in the crash of a P-80 Shooting Star in California.
Learn More
See more images, essays, newspapers and records about Richard Ira Bong.
Dictionary of Wisconsin History
Explore more than 1,600 people, places and events in Wisconsin history.
Superior Evening Telegram, Aug. 7, 1945, Sept. 28, 1951, May 20, 1955; Wis. Mag. Hist., 30; H. R. Austin, Wis. Story [Milwaukee, 1948j; R. I. Bong Correspondence.