Historical Essay
McGovern, Francis Edward 1866-1946
Governor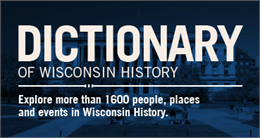 Enlarge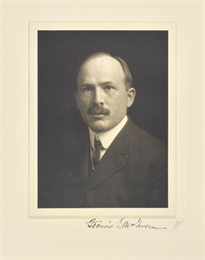 Francis E. McGovern, 1914
Quarter-length studio portrait of Francis E. McGovern when he was lawyer in Milwaukee. View the original source document: WHI 62290
b. Elkhart Lake, Wisconsin, 1866
d. May, 1946
Francis Edward McGovern was a lawyer, politician and governor. He graduated from the University of Wisconsin in 1890, studied law and was admitted to the Wisconsin bar in 1897.
Politics
A Progressive Republican, he made his reputation as district attorney for Milwaukee County from 1905 to 1909. He was an unsuccessful candidate for the Republican nomination for U.S. Senator in 1908. In 1910, he was elected governor and served two terms. During his first term, much of the progressive program was brought to fruition, including legislation to establish a practical income tax program, workmen's compensation, regulation of child and woman's labor, cooperatives and the curtailment of corrupt political practices.
Conflict
Robert M. La Follette, Sr. and McGovern had maintained outward harmony before 1912. But the growing power of McGovern led to a clash that came to a climax in the Republican national convention of 1912. McGovern worked for a coalition of Roosevelt and La Follette forces in an attempt to defeat Taft. La Follette denounced him as a "traitor." The incident created a gulf between Wisconsin Progressives.
In 1912, McGovern was re-elected with the reluctant support of La Follette. But McGovern's second term was ineffectual because of the opposition of La Follette's men in the legislature. The same opposition contributed to McGovern's defeat in the senatorial campaign of 1914. During World War I, he served in the judge advocate's office of the 18th army division and rose to the rank of lieutenant colonel. In 1920, he was appointed general counsel for the U.S. shipping board and claims chairman of the U.S. Emergency Fleet Corporation. McGovern returned to private law practice in Milwaukee. He maintained his political ambitions. During the 1930s he was chairman of the committee on crime and criminal justice of the Wisconsin Conference of Social Work. He was an unsuccessful candidate for governor on the Democratic ticket in 1940.
Learn More
See more images, essays, newspapers and records about Francis Edward McGovern.
Dictionary of Wisconsin History
Explore more than 1,600 people, places and events in Wisconsin history.
Who's Who in Amer., 24 (1946); Milwaukee Journal, May 17, 1946; F. L. Holmes, et al., eds., Wis. (5 vols., Chicago, 1946); Wis. Mag. Hist., 40; R. S. Maxwell, La Follette and the Rise of the Progressives . . . [Madison, 1956); F. E. McGovern Papers.