Historical Essay
Industrial School for Boys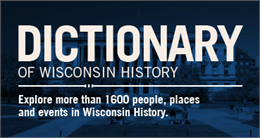 The state authorized a House of Refuge for Juvenile Delinquents in 1857 at Waukesha; its name was changed in 1859 to the State Reform School. The school opened its doors in 1860 to boys under 18 and girls under 17 who had been convicted of criminal offenses and vagrancy. After 1870, the school accepted only boys and accordingly changed its name to the Industrial School for Boys in 1871. In 1945 the institution was renamed the Wisconsin School for Boys. In 1959 some of the boys were transferred to the new Wisconsin School for Boys at Wales, which later became known as the Ethan Allen School.
The Wisconsin School for Boys at Waukesha finally closed on August 21, 1962, and its population was transferred to the Kettle Moraine Boys School near Plymouth in Sheboygan County, which served as a juvenile correction facility until 1974. View official reports by supervisors of the Wisconsin prison system and reformatory facilities in the Wisconsin Blue Book, at the University of Wisconsin Digital Collections.A Brief History of the Department of Corrections (http://www.wi-doc.com/DOC_History.htm) (Madison, Wis.?: Wisconsin Dept. of Corrections, 2002?)
Learn More
See more images, essays, newspapers and records about reform schools.

Dictionary of Wisconsin History
Explore more than 1,600 people, places and events in Wisconsin history.