Historical Essay
Port Washington, Wisconsin - A Brief History
A Brief History of Port Washington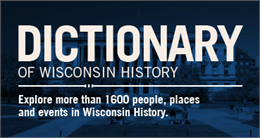 Port Washington is located in Ozaukee County, about 25 miles north of Milwaukee on the banks of Lake Michigan. The county seat, Port Washington was first settled in 1835 by Wooster Harrison, who laid out a town at the mouth of Sauk Creek.
With a reliable source of water generating power for industry and its harbor open to transport by sail and steamer, Port Washington quickly became an economic hub for the area. The successful lakeside harbor led to the town's name change from first, Wisconsin City, to Washington City, and finally to Port Washington.
An important and prosperous manufacturing city by the end of the 19th century, it nevertheless saw its share of tragedy when a fire destroyed almost half the town on February 19, 1899. However, Port Washington rebuilt and even today has the largest collection of pre-Civil War buildings in Wisconsin, several of which are on the National Register of Historic Places. The city currently boasts a population of over 10,467 and is a popular tourist location.
Learn More
Port Washington
[Source: WHS Library-Archives staff, 2009]