Historical Essay
Oshkosh, Wisconsin - A Brief History
Oshkosh, Wisconsin Historical Details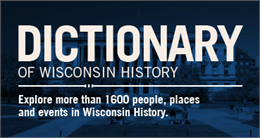 Oshkosh is located on the eastern shore of Lake Winnebago, halfway between the Fox Cities and Fond du Lac, in Winnebago County. The Ho-Chunk Indians lived on the site of modern Oshkosh for centuries before white settler Webster Stanley arrived in 1836. Within several months of his arrival, Stanley had established a trading post, tavern, and an inn. More than 100 people lived in the area by 1840, and soon, the villages of Brooklyn, on the south side of the Fox River, and Athens, on the north, merged and officially adopted the name Oshkosh after the Menominee chief (1795-1858).
The waters of the Fox River empty into Lake Winnebago at Oshkosh, which provided the city with the power to build lumber and gristmills, as well as furniture and equipment factories. Morris Firman built the city's first sawmill in 1847 and within several years, sawmills lined the Fox River. The great Chicago fire of 1871 proved a boon to Oshkosh's lumber trade, as much of the lumber used to rebuild the city came from Oshkosh mills. By 1873, 24 sawmills, 15 shingle mills, and seven sash and door factories were in operation, earning Oshkosh the name "Sawdust City."
In 1856, Oshkosh resident Coles Bashford (1816-1878) was elected Wisconsin's first Republican governor in the most hotly contested election in Wisconsin history. The state supreme court ultimately decided the case in Bashford's favor over Democratic incumbent William Barstow (1813-1865).
In the summer of 1898, 1,500 Oshkosh woodworkers formed a union and launched a strike that lasted for 14 weeks. Many women participated in the strike, throwing eggs and bags of pepper at the deputies sent to quell the disturbance.
On November 21, 1968, the University of Wisconsin-Oshkosh was rocked by "Black Thursday" as protestors occupied the president's office demanding more black teachers, classes on African American history, black speakers on campus, and a black cultural center. Nearly 100 student protestors were arrested.
Oshkosh is probably best known for OshKosh B'Gosh, a manufacturer of overalls, adult work clothing, and children's clothing founded in 1895. Oshkosh is also home to the EAA AirVenture Oshkosh, the world's largest airshow. The airshow is held at Wittman Regional Airport, named for Oshkosh aviator S.J. Wittman (1904-1995), pilot and small aircraft designer. The city is also home to the Oshkosh Corporation, one of the world's largest manufacturers of emergency, utility, and military vehicles.
Learn More
Oshkosh
[Source: WHS Library-Archives Staff, 2009]