Historical Essay
Sheboygan, Wisconsin - A Brief History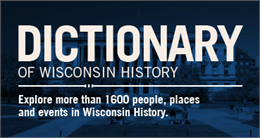 Sheboygan is situated on the shore of Lake Michigan, midway between Milwaukee and Green Bay in Sheboygan County.
Before fur traders arrived in the late 18th century, Ho-Chunk, Potawatomi, Menominee, Ojibwe, and Ottawa Indians frequented the area. Jacques Vieau established the first trading post there in 1795, hoping to exploit the Sheboygan River watershed as far inland as Lake Winnebago.
When the first settlers began arriving in the 1830s, they hoped that Sheboygan would outgrow Milwaukee to be the preeminent lakefront town. Dense forests slowed expansion, however, it did not slow immigration. Between 1842 and 1850, immigrants from New England, Germany, Ireland, and Holland increased the population from 227 to 8,836.
As Sheboygan grew, industries began to take hold. Furniture, in particular, played an important role in shaping the local economy. By 1885, Sheboygan factories made so much furniture the city was known as "Chair City." The manufacturing of enamel-ware emerged in the 1880s in form of small kitchen utensils and large kitchen and bath fixtures, an industry that still employs the largest number of people.
A new wave of immigrants in the 1890s brought Germans, Slovenians, Croatians, Lithuanians, and Greeks to the area. The strong German influence helped to make Sheboygan the "Bratwurst Capital of the World."
Learn More
Sheboygan
[Source: WHS Library-Archives staff, 2009]