Historical Essay
Bayfield, Wisconsin - A Brief History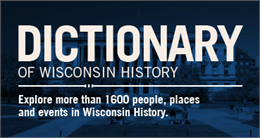 Bayfield is located on Lake Superior in Washburn County. Bayfield was named for the British Admiral Henry Wolsey Bayfield (1795-1885), who surveyed Lake Superior in the winter of 1823-1824.
Henry Rice first platted Bayfield in 1856. Immigrants quickly came to take advantage of the rich fishing and the abundance of lumber from the pine, hemlock, and hardwoods trees. From 1866 to 1892, Bayfield served as the county seat until Washburn replaced it.
Bayfield's location on Lake Superior meant ships exporting and importing goods to Buffalo, Chicago, and Cleveland often came to port. The city is also located close to the Apostle Islands National Lakeshore, a popular recreational destination.
Learn More
Bayfield
[Source: WHS Library-Archives Staff, 2009]