Historical Essay
Hudson, Wisconsin - A Brief History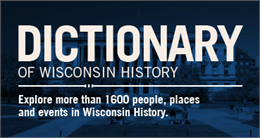 Hudson is located in northwestern Wisconsin along the St. Croix River in St. Croix County. First settled in 1840 by Louis Massey and Pete Bouchea, Hudson was originally known as Willow River, then Buena Vista, before finally settling on its present name in 1852.
The region witness substantial growth in the 1850s and 1860s due in large part to the opening of prime forest lands for lumbering. With the lumber industry came sawmills that soon dotted the entire St. Croix Valley.
The coming of the railroad in 1871 gave Hudson direct rail transportation to the east and marked the end of the age of riverboat transport on the St. Croix River.
Hudson has grown as a tourist destination in recent years with its many shops and restaurants along the river in its historic downtown. In 1974, Congress designated the St. Croix River as a protected scenic riverway, preserving the beauty of the shoreline for future generations. Hudson's proximity to Minneapolis and St. Paul, Minnesota, has additionally played a large part in its substantial growth in recent years.
Learn More
Hudson
[Source: WHS Library-Archives Staff, 2009]