Historical Essay
Dodge, Henry (1782-1867)
U.S. Senator, Frontiersman, Soldier
b. Vicennes, Indiana, 1782
d. Burlington, Iowa, 1867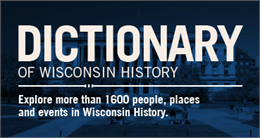 Henry Dodge in 1834, by George Catlin (WHi-27177)
Henry Dodge spent his boyhood in Kentucky. In 1796 he moved westward with his family to the present Ste. Genevieve, Mo., where he engaged in lead mining, farming, and trading. In 1806 he made an effort to join the abortive Aaron Burr expedition to the Southwest, but turned back upon hearing of Burr's arrest. He served as sheriff of Ste. Genevieve County (1805-1821). During the War of 1812 he served with the Missouri militia, and rose to the rank of brigadier general. In 1827 he moved with his family of 9 children and his slaves to the lead-mining region of the Upper Mississippi. He settled first at Galena, Ill., and then on the lands of the Winnebago Indians, near Dodgeville. Quickly rising to leadership on the rough mining frontier, he took the initiative in pressing the miners' claims to the land against both the Indians and the federal government. He gained prominence during the Black Hawk War in 1832, when, as Colonel of the Iowa County militia, his leadership and tactics turned the tide against the retreating Sauk and Fox Indians. From 1833 to 1836 he commanded a contingent of U.S. dragoons to protect the U.S. frontier against the Indians, and made several expeditions to the western plains.
Dodge was interested in territorial politics from his arrival in the area, and, with the solid support of the lead-mining Democracy of southwestern Wisconsin and the aid of interested Missouri Democrats, he was able to secure the appointment as first territorial governor in 1836. During his first term, the problem of locating a permanent site for the capital of Wisconsin dominated all other issues. Dodge's temporary location at Belmont was rejected in favor of Madison. The decision was largely the result of the smooth political maneuvering of Dodge's primary antagonist in Wisconsin politics, James D. Doty (q.v.). Although reappointed governor in 1839, he was removed from office when the Whigs came to power in 1841. But in the same year he was elected territorial delegate to Congress. In 1845, with the Democrats back in power, Dodge again became territorial governor. In 1848, when Wisconsin became a state, he was elected U.S. Senator, and in 1851 was re-elected to a full term. His senatorial career was not particularly impressive; largely, it reflected the twilight years of the Democratic party's power in Wisconsin. In 1857 he retired from public life and moved to Burlington, Ia. Dict. Amer. Biog.; L. Pelzer, H. Dodge (Iowa City, 1911); J. Schafer, Wis. Lead Region (Madison, 1932); WPA MS.
The Wisconsin Historical Society has manuscripts related to this topic. See the catalog description of the Henry Dodge Miscellany for details.
Learn More
See more images, essays, newspapers and records about Henry Dodge.

Dictionary of Wisconsin History
Explore more than 1,600 people, places and events in Wisconsin history.