Historical Essay
Hortonville Teachers' Strike
Discover the history of the Hortonville Teachers' Strike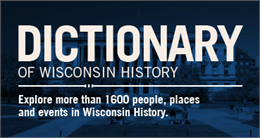 One of the bitterest strikes in Wisconsin history which resulted in legislators enacting a new law that provided for mediation and arbitration to resolve public sector disputes. Negotiations between the Hortonville Education Association and Hortonville school board stalled after ten months of bargaining in 1973. At the time, some teachers in the district had been teaching for over 5 years without a contract. In late January 1974, HEA members began informal picketing and on March 18, 1974, teachers in Hortonville went on strike. The Hortonville Vigilante Association formed to counter the picketers and escort over 240 replacement teachers to class. On April 2, the school board terminated employment of striking teachers and withdrew 1974-75 contracts. After the striking teachers were fired, educators from across Wisconsin arrived in buses to march with them in solidarity. In August 1974, the HEA sued Hortonville School District for violation of due process and violation of the open meeting law, but lost the case. On appeal, the Wisconsin Supreme Court found that HEA's rights of due process had been violated. The Hortonville school board then appealed to the U.S. Supreme Court which reversed the Wisconsin decision, finding in favor of the school board.
Voyageur Magazine, winter-spring 2003
Learn More
See more images, essays, newspapers and records about the Hortonville teachers' strike.

Dictionary of Wisconsin History
Explore more than 1,600 people, places and events in Wisconsin history.