Historical Essay
Mirro Aluminum Company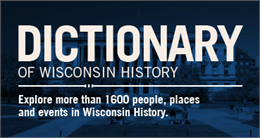 The Mirro Aluminum Company of Manitowoc, Wisconsin, was once the world's largest manufacturer of aluminum cooking utensils. Although aluminum is one of the Earth's most abundant elements, it was not until the 1880s that a viable and economical commercial production process for aluminum was developed.
Joseph Koenig started the Aluminum Manufacturing Company after visiting the 1893 Columbian Exposition in Chicago where aluminum novelties from Germany were on display. Encouraged by Koenig's success, business owner Henry Vits closed his tannery in Manitowoc, hired away several of Koenig's tool and die makers, and established The Manitowoc Aluminum Novelty Company. The two businesses did not compete for long, merging into The Aluminum Goods Manufacturing Company, or as it was known locally, "The Goods."
In 1917 The Goods launched its flagship Mirro brand, quickly becoming one of the largest aluminum cookware producers in the country. During World War II, the company retooled factories to make a variety of items for the military. In 1954, seeking new markets and developing new products, it expanded its line of toys with an aluminum saucer designed for speeding down snow-covered hills. They called it a Sno-Coaster, and it hit the market in the winter of 1954-1955 and its gleaming, space-age look appealed to America's blooming fascination with flying saucers. With the introduction of Teflon cookware in the 1960s, the company's Mirro brand continued to thrive, and the firm changed its name to the Mirro Aluminum Company.
In 1983 Mirro was purchased by Newell Companies, who later moved its manufacturing operations overseas. By 2003, there was nothing left of the original company still in operation. A local Manitowoc couple bought some of its assets and continued to make aluminum products for a few years before going out of business. As of mid-2010, the Cooking and Canning company of Buckeye, AZ (www.cookingandcanning.net/info.html) was still selling selected Mirro replacement parts.
View a company history at Turning Points in Wisconsin History, along with a Mirro brochure.
Read a history of the aluminum cookware industry in the Wisconsin Magazine of History.
Rock, James M. "A growth industry: the Wisconsin aluminum cookware industry, 1893-1920." Wisconsin Magazine of History: Volume 55, number 2 (Winter, 1971-1972): 86-99. "Mirro Sno-Coaster." WHS Curators' Favorites, January 26, 2006.
Learn More
See more images, essays, newspapers and records about the Mirro Aluminum Company.

Dictionary of Wisconsin History
Explore more than 1,600 people, places and events in Wisconsin history.