General Information
Local History - Historic Preservation Conference
2021 Annual Conference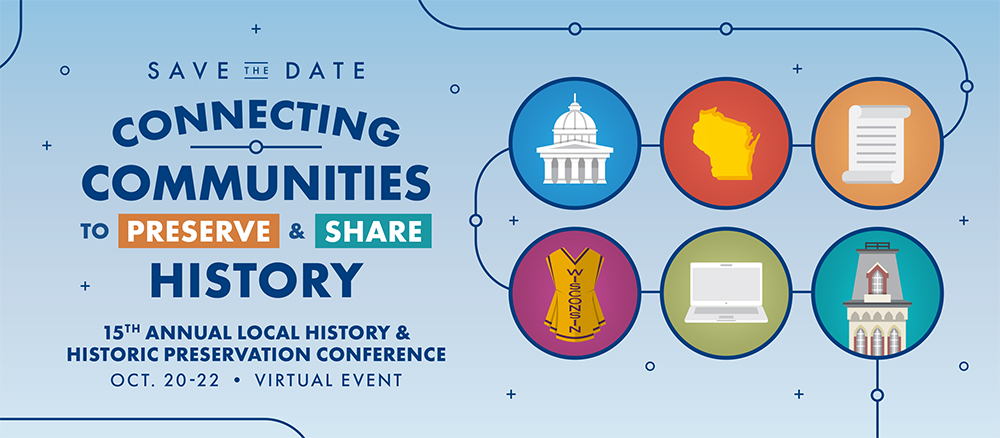 Following the success of the online 2020 Local History and Historic Preservation Conference we will be going virtual again in 2021! From Wednesday, October 20 through Friday, October 22, 2021, we will meet online to share the high-quality sessions, plenary events, workshops, and discussion groups that have become synonymous with our conference. In 2020, we hosted over 375 attendees and speakers from 53 Wisconsin counties, 19 states and Washington D.C. While we are disappointed that we will not be able to hold an in-person conference this year, hosting the conference online ensures the health and safety of our attendees and provides an opportunity to offer accessible connections to colleagues and experts from all regions of Wisconsin and across the country.
We are excited to share our plans for the conference in the months ahead and to connect with you in October!
---
SAVE THE DATE FOR FUTURE CONFERENCES
October 19 - 21, 2023, at the La Crosse Center in La Crosse
Have Questions?
Contact us at lhhpconference@wisconsinhistory.org.
Learn More
Preserve Your Homes and Properties
Resources for Local Historical Societies