General Information
Local History - Historic Preservation Conference
2018 Annual Conference
Twelfth Annual Local History and Historic Preservation Conference
Mark your calendar for the 2018 conference at the Osthoff Resort in Elkhart Lake on October 26-27. You can join over 400 colleagues to exchange ideas, celebrate successes, and plan for the future of local history and historic preservation in Wisconsin.

Keynote Speakers
Christian Overland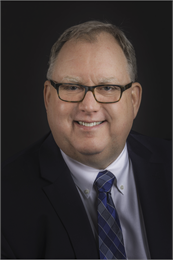 Director Christian
Ø

verland
Christian W. Øverland, the new Ruth and Hartley Barker Director of the Wisconsin Historical Society, will present Friday's keynote address. Conference attendees are also invited to a special welcome reception for Christian on Friday afternoon.
Øverland joined the Wisconsin Historical Society in February 2018. Since 1992, he held a variety of administrative roles at The Henry Ford, an internationally recognized history destination in Dearborn, Michigan. As the institution's executive vice president from 2010-2018, he was responsible for leading and managing strategic planning, historical research, the maintenance and growth of its collections and visitor experiences. Øverland also oversaw education programs, experience design, museum operations and national positioning.
Prior to his extensive work in Michigan, Øverland, a Minnesota native, worked for the Minnesota Historical Society and was a volunteer gallery lecturer at the Walker Art Center in Minneapolis. He earned his undergraduate degree in American Studies and Art History at the University of Minnesota-Minneapolis and his master's degree at the State University of New York College at Oneonta and New York State Historical Association in Cooperstown, New York in American history and Museum Studies.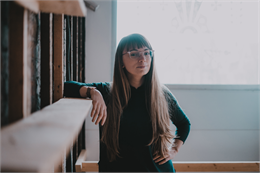 Bernice Radle
Bernice Radle
Bernice Radle owns and operates Buffalove Development, a full service real estate company focused on reviving vacant or underutilized places and spaces in Buffalo, New York. Bernice's historic renovation work has been featured on HGTV and DIY network as part of American Rehab Buffalo and also in several publications including the New York Times, Huffington Post, Preservation Magazine, TedX and more. Bernice is currently working on several preservation projects including bringing the first brewery to Niagara Falls, New York in 75 years. Bernice is a leader in the Buffalo's Young Preservationists, a founding member of the Rust Belt Coalition of Young Preservationists and is the creator of the historic preservation "heart bomb" or love letters placed on beloved historic buildings. In 2014, she was awarded the Peter H. Brink Award for individual achievement by the National Trust for Historic Preservation.
Conference Registration
Registration is now open for the 2018 conference!
New in 2018 - Student Scholarships
The Wisconsin Historical Society, in conjunction with the Wisconsin Council for Local History, has allocated up to $3,000 in scholarship aid to supporting continuing public history education for undergraduate and graduate students. The Society will award a limited number of scholarships, assisting individuals to attend the conference. Recipients can receive funding assistance of up to $300 for conference registration fees and lodging.
Hotel Reservations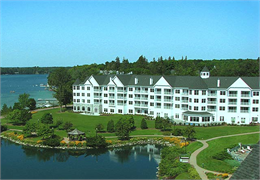 Osthoff Resort and Conference Center
The Osthoff Resort and Conference Center in Elkhart Lake, Wisconsin
Conference rate rooms are available at the Osthoff Resort for Thursday, Friday, or Saturday nights. The Osthoff Resort offers one bedroom suites at single occupancy for $82 per night. For those who want to share accommodations, they also offer one and two bedroom suites or two bedroom lofts at double occupancy for $112 per night, two bedroom lakeview suites for $164 per night, or three bedroom suites for $246 per night.
Please follow these directions to make sure you receive the discounted conference rate.
Online reservations: This is the preferred method to book your room. Online reservations will NOT be required to make a one-night deposit.
Go to www.osthoff.com/meetings and click "To make your individual Group reservations" at the bottom of the screen.
When prompted, use GWIHISTO for Group ID and WHS for password.
Click "Select" to select the Group Leader.

Select the dates of your stay using the calendars on the left and click "Check Availability."

Choose your room type and continue to follow the online payment instructions.
Phone reservations: Please call 800-876-3399 and press prompt #1. State that you are with the Wisconsin Historical Society and an agent will book the reservation at the conference rate. Due to resort policy, you may be required to make a one-night deposit at the time of a phone booking to reserve a room.
Have Questions?
Contact us at lhhpconference@wisconsinhistory.org.
Learn More
Resources for Local Historical Societies
Preserve Your Homes and Properties
SAVE THE DATE FOR FUTURE CONFERENCES
October 25 - 26, 2019 at the Grand Geneva Resort in Lake Geneva
October 30 - 31, 2020 at the Central Wisconsin Convention Center in Rothschild
Save
Save
Save
Save
Save
Save
Save
Save
Save
Save
Save
Save
Save
Save
Save
Save
Save
Save
Save
Save
Save
Save
Save
Save
Save
Save
Save
Save
Save
Save
Save
Save
Save
Save
Save
Save
Save
Save
Save
Save
Save
Save
Save
Save
Save
Save
Save
Save
Save
Save
Save
Save
Save
Save
Save
Save
Save
Save
Save
Save
Save
Save
Save
Save
Save
Save
Save
Save
Save
Save
Save
Save
Save
Save
Save
Save
Save
Save
Save
Save
Save
Save
Save
Save
Save
Save
Save
Save
Save
Save
Save
Save
Save
Save
Save
Save
Save
Save
Save
Save
Save
Save
Save
Save
Save
Save
Save
Save
Save
Save
Save
Save
Save
Save
Save
Save
Save
Save
Save
Save
Save
Save
Save
Save
Save
Save
Save
Save
Save
Save
Save
Save
Save
Save
Save
Save
Save
Save
Save
Save
Save
Save
Save
Save
Save
Save
Save
Save
Save
Save
Save
Save
Save