Classroom Material
Native People of Wisconsin Interactive Resource
Supplemental teaching materials for 'Native People of Wisconsin'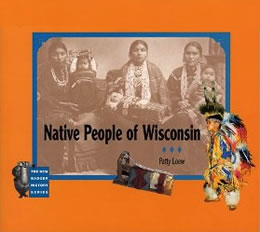 '
Native People of Wisconsin' by Patty Loew
"Native People of Wisconsin" recounts the history of the state's tribes: the Menominee, Ho-Chunk, Ojibwe, Oneida, Mohican, Stockbridge-Munsee and the Brothertown. It also provides a glimpse into how Native youth are living today by providing personal testimonies.
Use these interactive whiteboard resources to enhance your classroom experience while using the book. Vocabulary, pronunciation guides, video, activities, and assessment tools are included.
Interactive Whiteboard Resources
Credit
This resource was developed by Education Services of the Wisconsin Historical Society for the elementary classroom. Please adapt it to fit your students' needs.
Have Questions?
Contact our helpful staff about implementing these resources in your classroom.