Historical Essay
Allen, William Francis 1830 - 1889
Professor and Scholar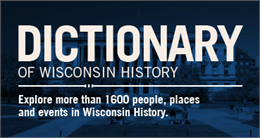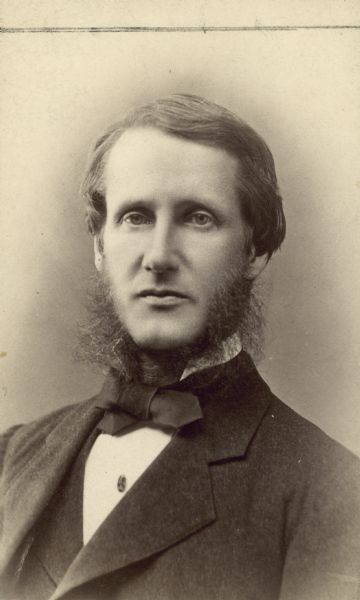 Head and shoulders portrait of Professor William Francis Allen.
View the original photo here:
WHI 58369
William Francis Allen was a professor and classical scholar born in Northboro, Massachusetts. He graduated from Harvard College in 1851, taught school, studied abroad and was an agent in the South for the Freedmen's Aid Commission and the Sanitary Commission from 1863 to 1865.
Career
Allen became professor of ancient languages and history at the University of Wisconsin in 1867 and professor of history in 1886-- a position that he held until his death. He was a pioneer in teaching history by the topical system of study and examination of original sources.
Literary Works
He was a prodigious writer. His works include "Slave Songs of the United States, with C. P. Ware and Lucy M. Garrison" in 1867, six volumes of Latin texts and selections with J. B. Greenough and J. H. Allen, known as the "Allen and Greenough Series" dated 1873 through 1875, "Annals of Tacitus", Books 1-4 in 1890; and "Short History of the Roman People" in 1890. He wrote numerous articles for professional journals on classical and historical subjects.
Learn More
See more images, essays, newspapers and records about William Francis Allen
Dictionary of Wisconsin History
Explore more than 1,600 people, places and events in Wisconsin history.
[Source: Dictionary of Wisconsin biography]